Live Caricature Artist- Private Party and Corporate Event Entertainment Ideas
NEW JERSEY - NEW YORK CITY - LONG ISLAND - BRONX - STATEN ISLAND CARICATURES
Communion Parties - Bar Mitzvahs - 1st Birthdays - Company Picnics - Sweet 16 Parties - Surprise 30th, 40th, 50th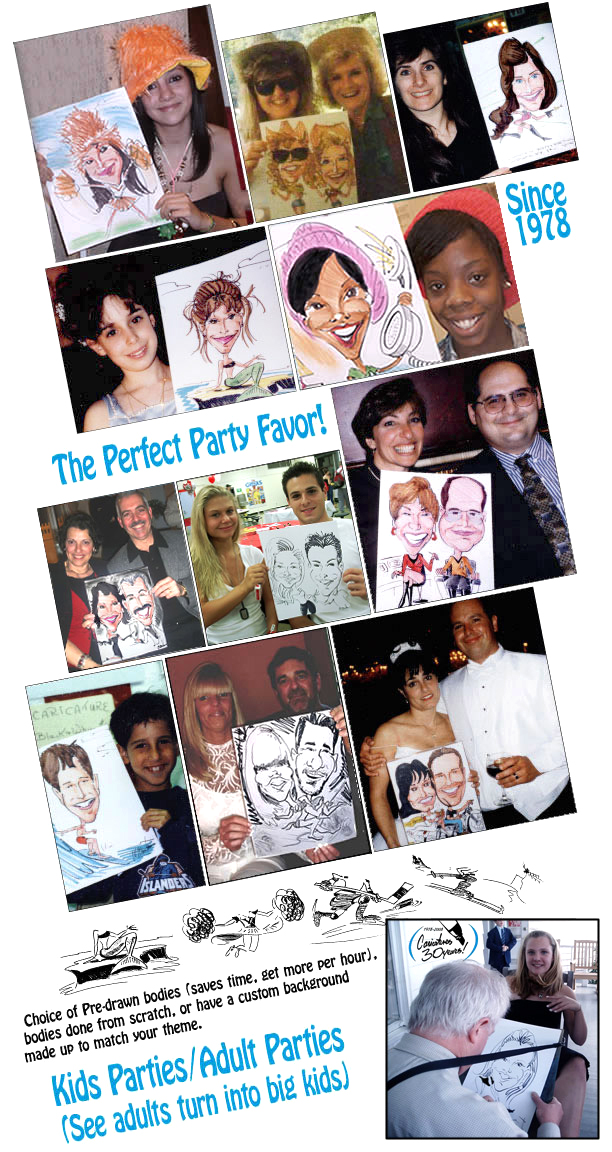 Party Artists are Very Reasonably Priced as far as Party Entertainment goes!
TIME to START THINKING about ENTERTAINMENT
for your
WEDDINGS • ANNIVERSARIES • BAR MITZVAHS • BAT MITZVAHS
and book early for your
1st Birthdays • Sweet 16's • Graduation Parties
Staff, Employee or Customer Appreciation Entertainment
Communion Parties • Trade Show Attention Getters!
On site live Caricature artist for hire • Caricature art fun for all ages • Hand Drawn Quick Sketch Caricatures



Party Ideas for Corporate Events: Trade Shows, Grand Openings,
Employee Appreciation, Cocktail Receptions, Team Building Workshops...
Unique Party Favors for Surprise 30th, 40th, 50th Parties, Sweet 16 Party Ideas
1st Birthdays, Kids Birthday Party Entertainment, Quinceañera's, B'Nai Mitzvahs,
Weddings, Rehearsal Dinners, Bridal Showers, Anniversaries & Company Picnics!
Long Island Nassau Suffolk Brooklyn Queens Westchester NY NJ CT area Xmas Party Entertainment / Sweet-16's / Weddings & Rehearsal Dinners
Bar Mitzvahs / Company Picnics / Christmas Parties / 1st Birthdays / First Communions & Confirmations / 30th & 40th Surprise Parties / 10th Birthdays
High School & College Graduation Parties / Bat Mitzvahs / Blue & Gold Banquets / Retirement Parties and Gifts / Business Promotions / Divorce Parties
Golf & Tennis Outings / Fire Dept. Picnics & Installation Dinners / Branch Openings & Anniversaries +Caricatures +Artist #CaricatureArtist
(631) 361-9425
or you can E-Mail me at Characatures by Marty Macaluso
---
---
Caricatures At Weddings?




(Yes, Caricatures are a great entertainment idea for Weddings, Rehearsal Dinners and Bridal Showers!)
---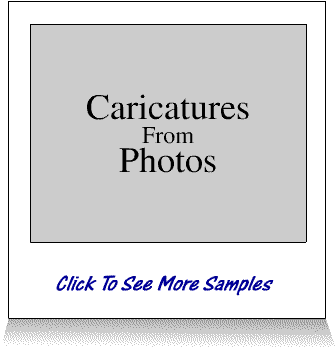 Gift Caricatures - Done From Photos
---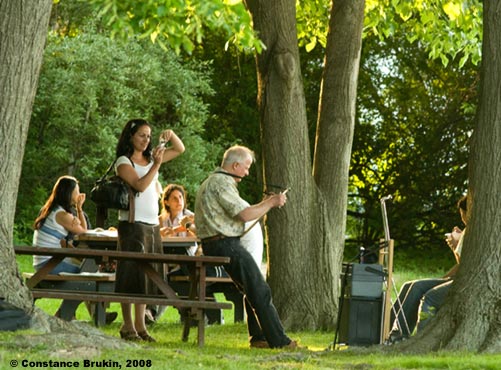 A caricature artist is great company picnic entertainment.
---
Quicklinks To Other Graphic Services I Offer,
I'm available for freelance/telecommuting
and possibly full time, call (631) 361-9425.
(Heck, I could even be your full service ad agency, without the high overhead!)
---
Caricature Promos For Downloading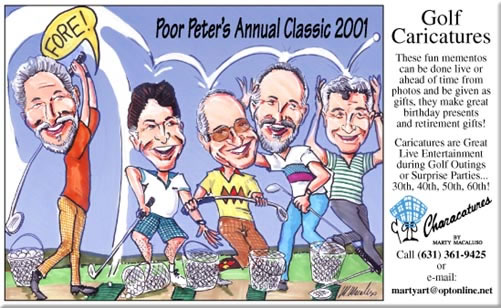 Feel free to download these caricature artist fliers and show it to whomever organizes
your companies golf outing, picnic, trade shows, team building activities, corporate events.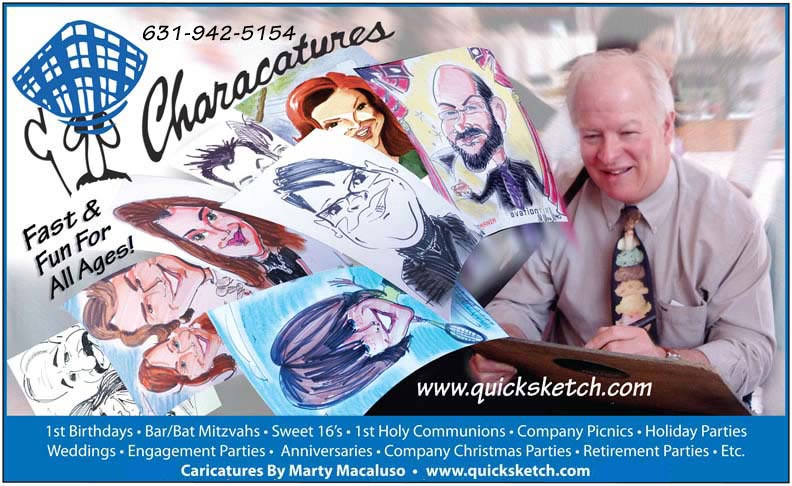 Caricature art, teen party ideas, 30th 40th 50th surprise birthday party entertainment ideas. Long Island NY NJ Sweet 16 entertainment ideas.
Quick sketch caricatures in color or b&w, pre-drawn bodies or from scratch, 11" x 14" given out with clear plastic bags for their protection.
Live caricature entertainment ideas. Download the above characature artist promos.
(631) 361-9425
For info about my caricature rates or you can E-Mail me at Marty Macaluso
---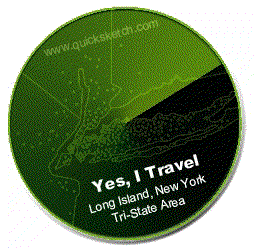 ---

---
Usually Caricaturists only show samples of Famous People, (here's one),
click on Wild Bill to go to an Animation of him explaining his recent Sex Scandal...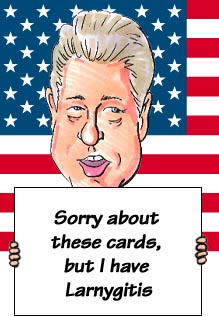 ---
This was a sketch done a few years ago, from off the tv, I just updated it by fading what's his name...
---
Reciprical Links
UFOnies
A Humorous UFO Alien Blog with Sci-Fi Artwork & Stories.