People and Pet Caricatures From Photos!
Great for Birthday & Retirement Gifts, Invitations, Sign-in Boards, etc.

A Star Trek Zoom Meeting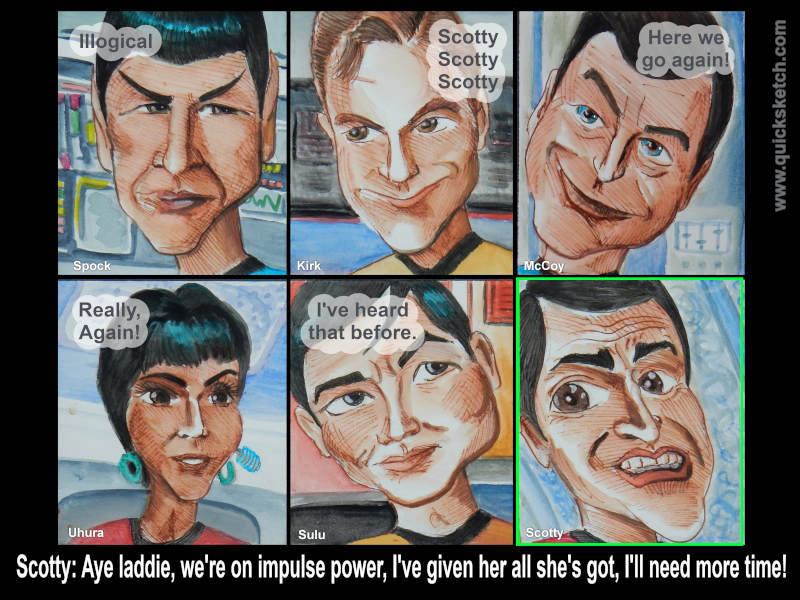 Newsmakers 2020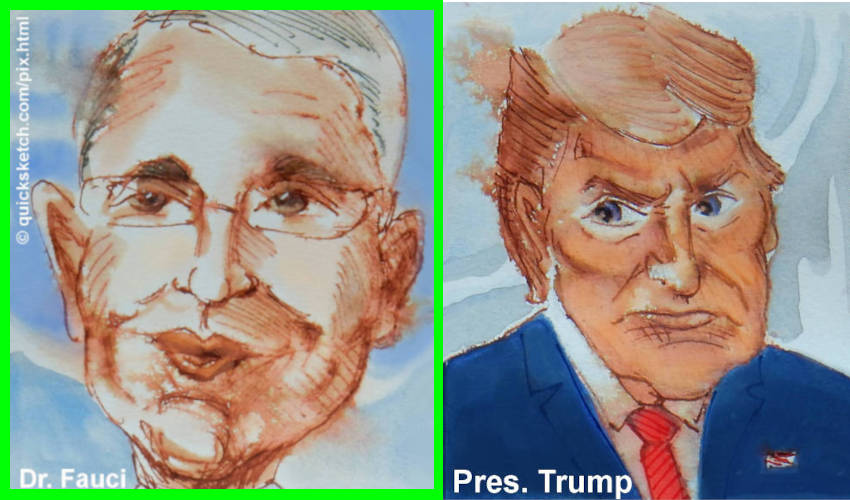 Welcome to my Caricatures From Photos page.
Here's some of the basics:
When people ask about getting caricature drawings like these done some of the first questions I'm usually asked are:
•
Do you take credit cards or PayPal? "No, just Venmo and bank checks or money orders at this time." (Please Call 631-942-5154 or E-mail Caricatures From Photos for pricing info)
•
Leave a description of what you're looking for. Does it matter how many people are in the picture? "Yes, also size, specific pets, cars, logos, etc. it depends upon how complicated the scene is."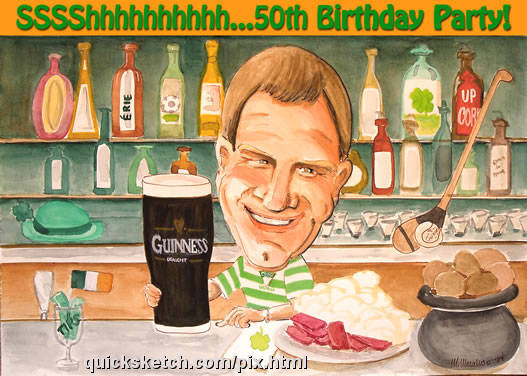 The above caricature was a surprise from his wife, it was used for invitations, the original was larger, for framing. This was done in watercolor.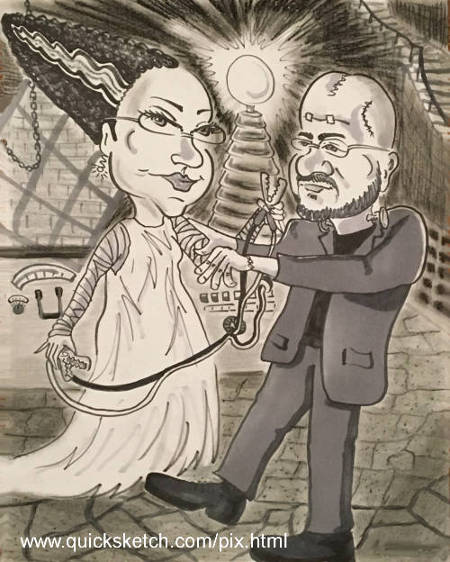 This Frankenstein caricature is of a couple that I've put into many different scenes over the years. You can see more pictures, their story and many others at this
link to my caricature artist blog.
---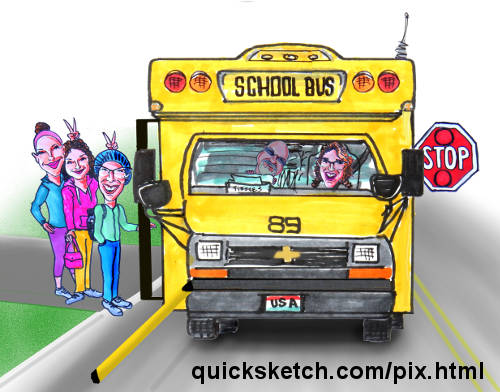 The above was a quicky marker school bus stop cartoon as a surprise family caricature gift for a school bus driver friend of mine. This or variations of it can be used as gift of greeting card for a school bus driver you know.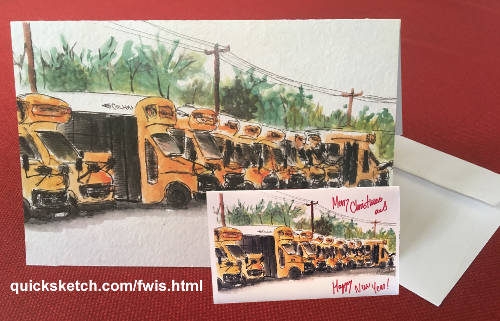 The above school bus yard hand painted watercolor illustration is a great greeting card for school bus drivers to give out to matrons, school monitors, etc. Or to give to a school bus driver. A bus number can be written on that third bus from the left, the inside of the card is blank, it comes with an envelope. I've written quotes heard on the bus and given it to my matrons as holiday gift and end of school year greeting cards!
•
Here's a link to my fine art prints page:
www.quicksketch.com/fwis.html
---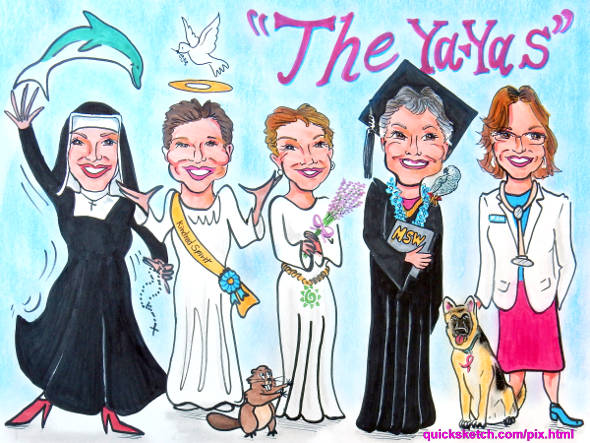 The above Bride of Frankenstein caricature and the next few were done using markers and pastel, some people want them in color, some in black and white.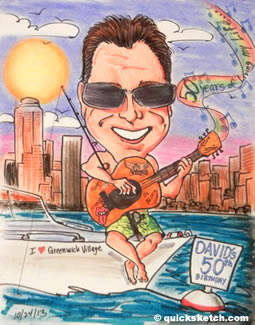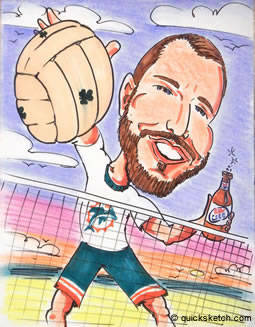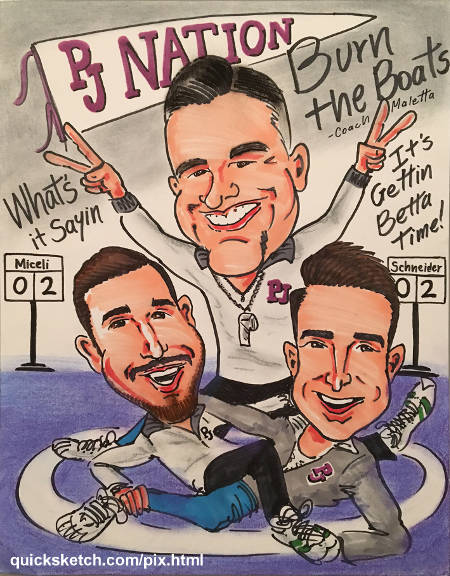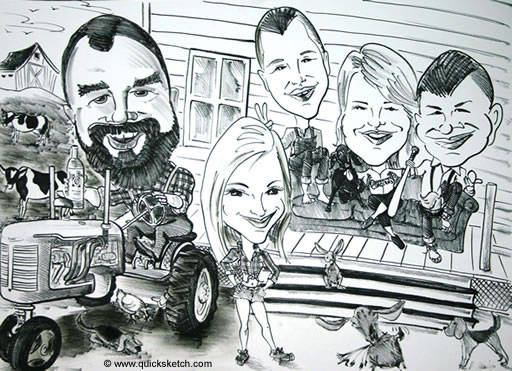 "I want it all to be black and white…no color. We live on a farm with cows, chickens, ducks, rabbits, goats and dogs."
** I am glad to have found you…this is awesome! **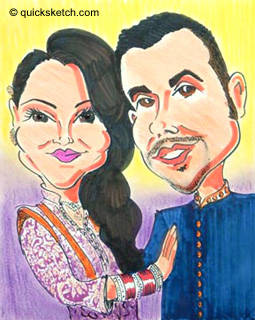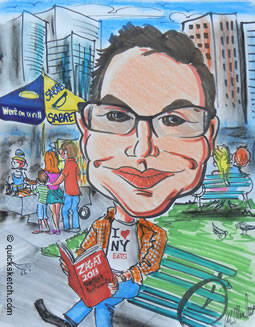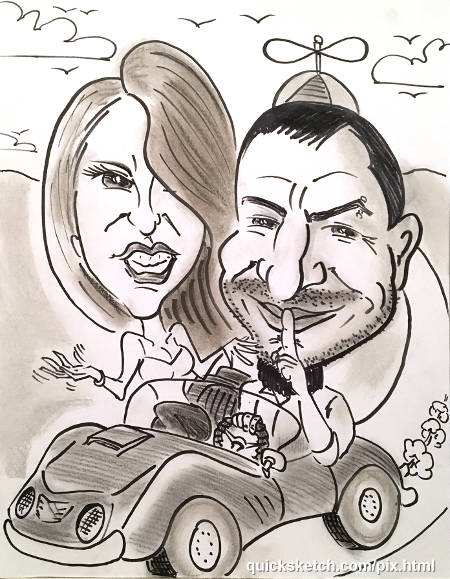 Things to keep in mind when picking photos to send me.
It's best to work from photos that focus more on the persons head, full body shots with small heads aren't that useful, since I make up the bodies. Smiling close-up full or three-quarter head shots are preferred. Try to get photos that are well lit, outdoor shots are usually good. Make sure the photos are current & look like the person, sometimes I get three or four picture's of the same person and they look like three or four different people. I like to do pencil roughs for approval, before going to finish.
Because of the amount of sales and robo calls I get you'll probaby get my voicemail, please leave a message with some info about what you're looking for, thanks.
---
Doing caricatures from photos, "studio" caricatures, is very time consuming, they take hours. Unlike doing them at a party where I can do about ten people per hour, doing them from photos can take up to three hours, with one person in them.
A less expensive option is for caricatures done similar to what I would do at a party, I have a number of pre-drawn backgrounds that I can send you a link to. (Example: make me playing football, a cheerleader, a mermaid, a cowboy, playing tennis, etc.) These are much faster for me and much cheaper and there is always some customization (like uniform colors and jersey numbers, etc.), These are done with markers and pastels. Another way to keep the cost down is if I just do the picture based on the photos supplied and background description,
not sending out a sketch for approval
before shipping it out. The only problem people seem to have with this is that peoples vanities come out; "I know the photo looks like that, but make the chin/cheeks/nose/etc. smaller, or something like; give him more hair (even though there isn't any there in the photo).
Sample Caricature Variations Using Pre-drawn Backgrounds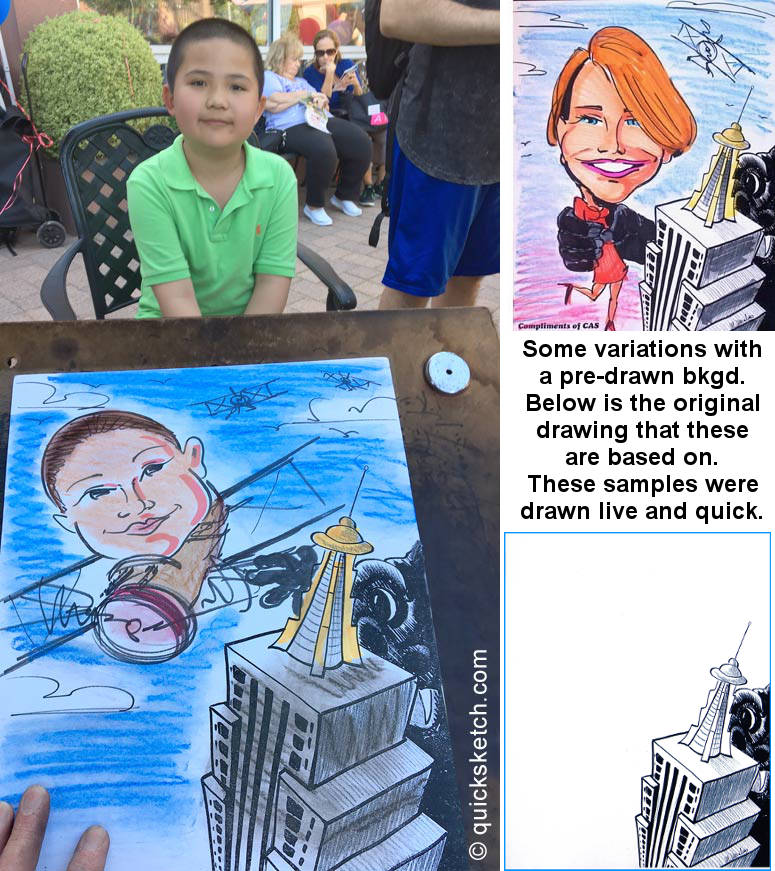 ---
I have a friend that does
free online caricature drawings
tapping the link will open a new page, but just remember, you get what you pay for :o)
---
Custom Watercolor Caricatures From Photos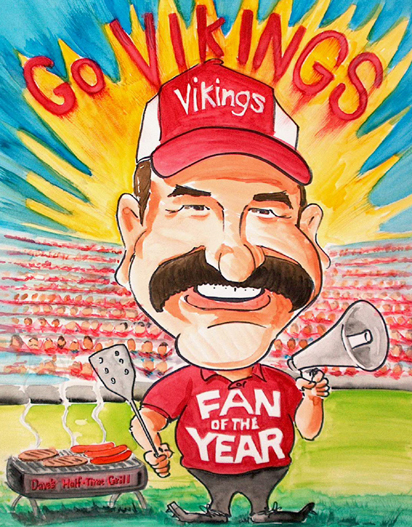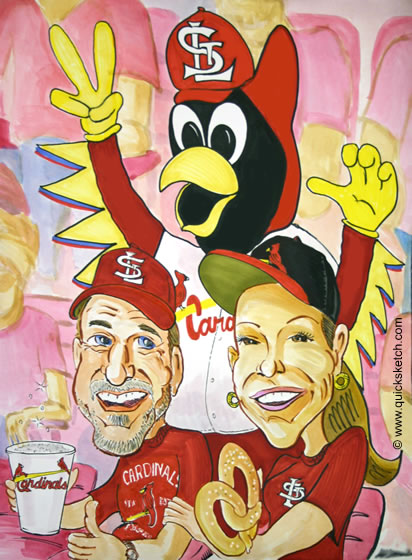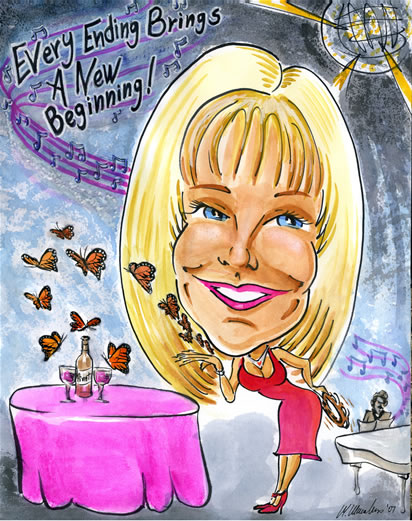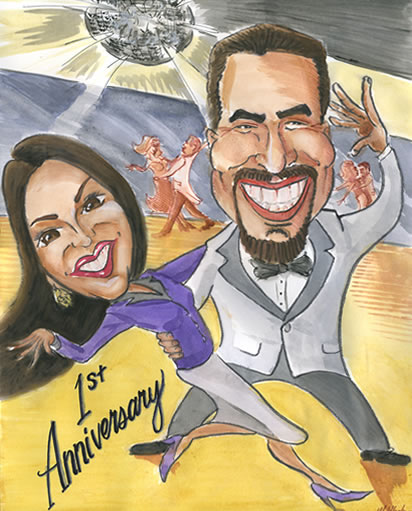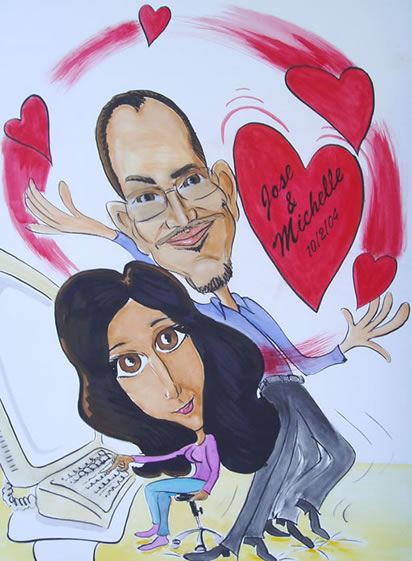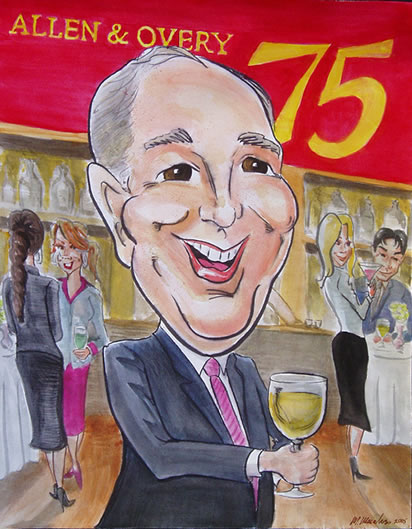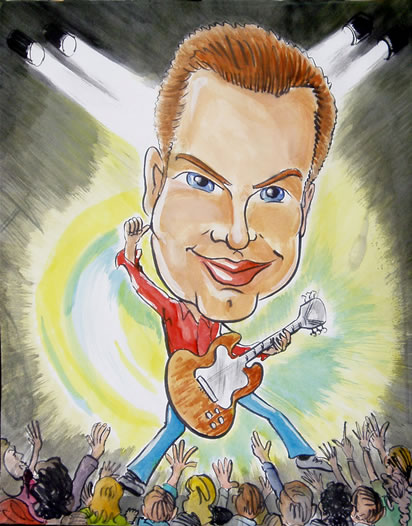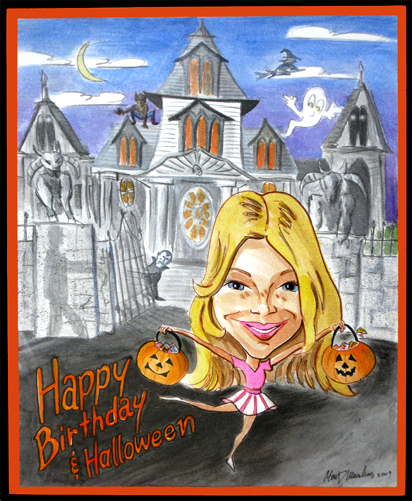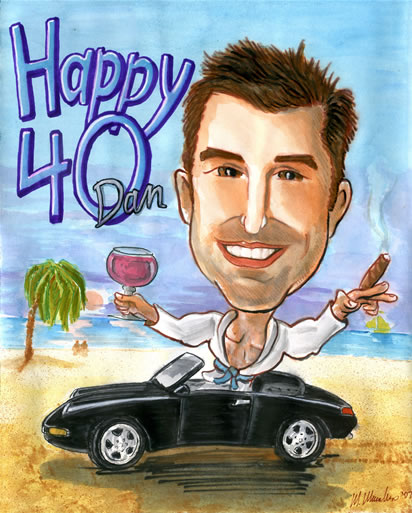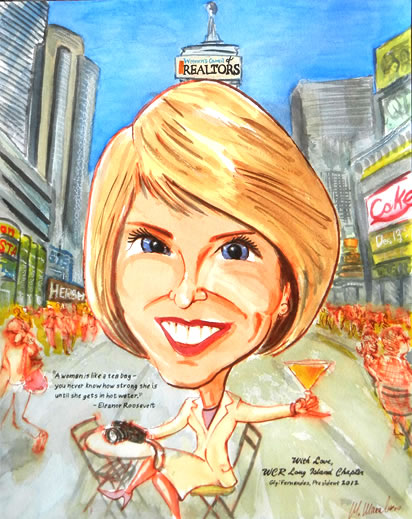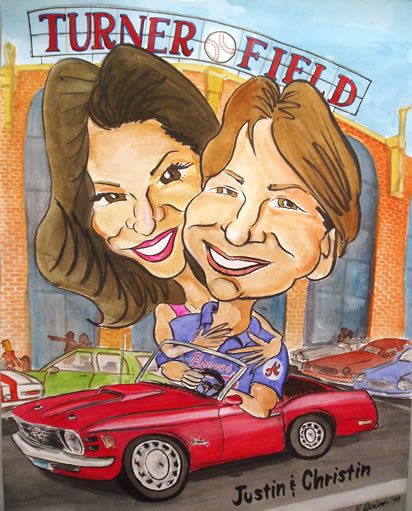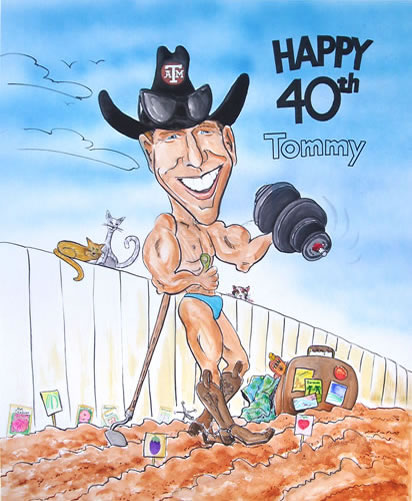 ---
Sign-in boards and Invitations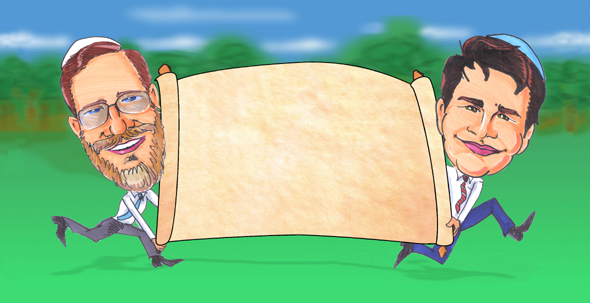 The above caricature was used for a Bar Mitzvah invitation.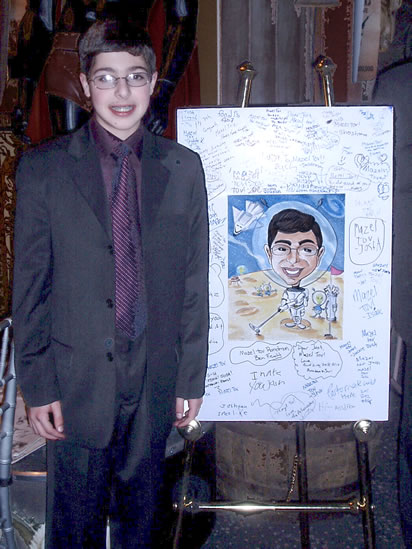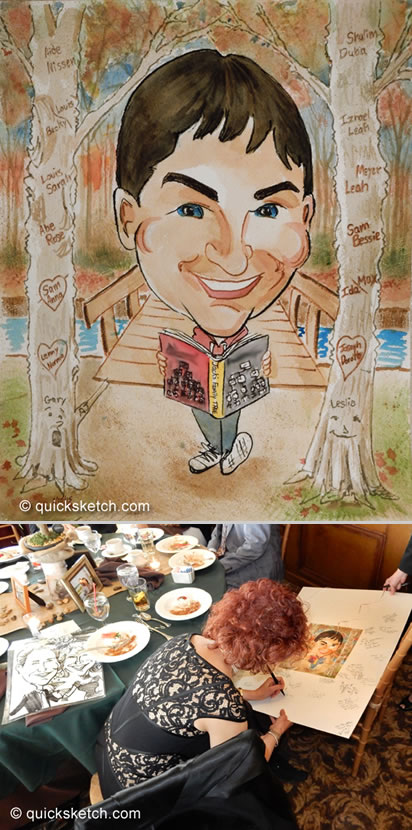 The above sign-in board was for a Bar Mitzvah that I also did live caricatures at, (note the one on the table). They passed the board around after dinner. The kid was into genealogy.
---
Corporate Caricatures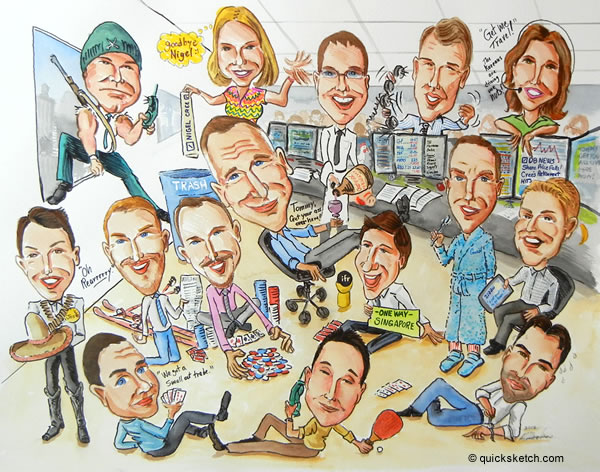 These are great for when someone in a company is retiring, they usually involve groups, like departments or staff. I need a lot of time for these, so please don't wait until the last minute or a few days before it's needed.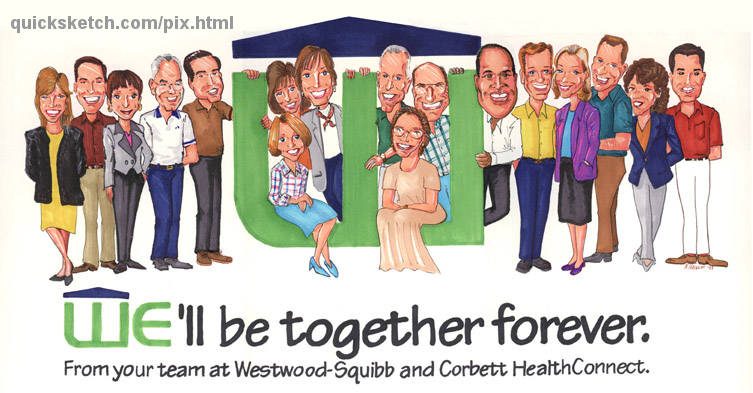 ---
Pet Portraits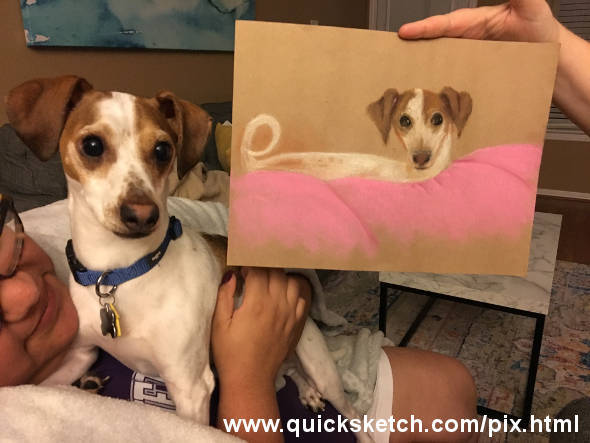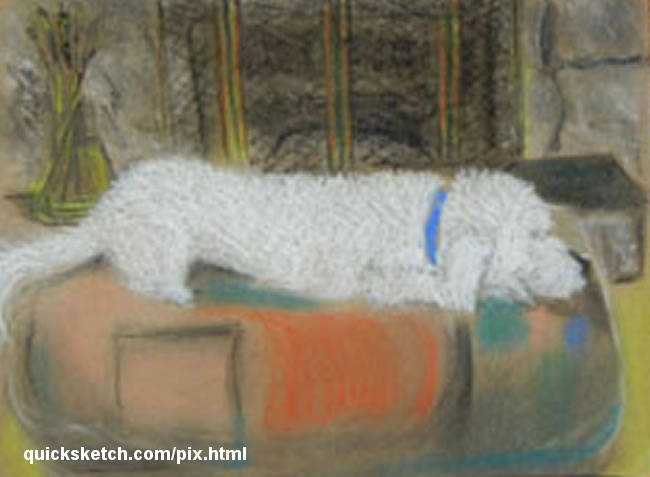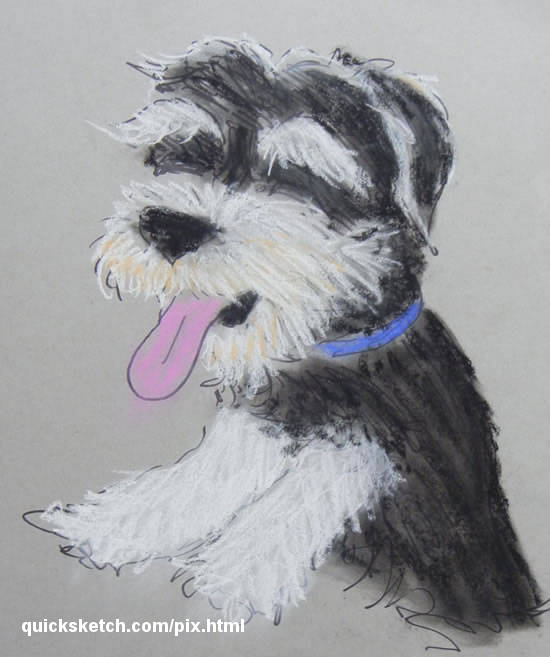 ---
Because of the amount of sales and robo calls I get you'll probaby get my voicemail, please leave a message with some info about what you're looking for, thanks.
---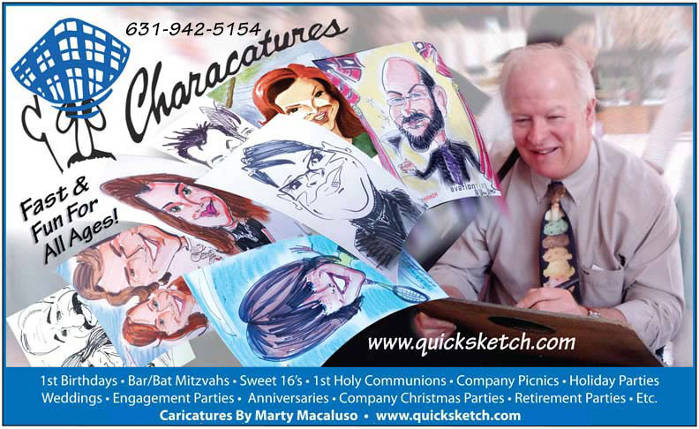 Feel free to download and print out my caricature artist promo above.
(My caricatures are hand drawn, so you get the original art, as opposed to a computer printout)

See more pictures and quick stories at "Caricature Talk" Humorous Cartoon / Caricature Blog
---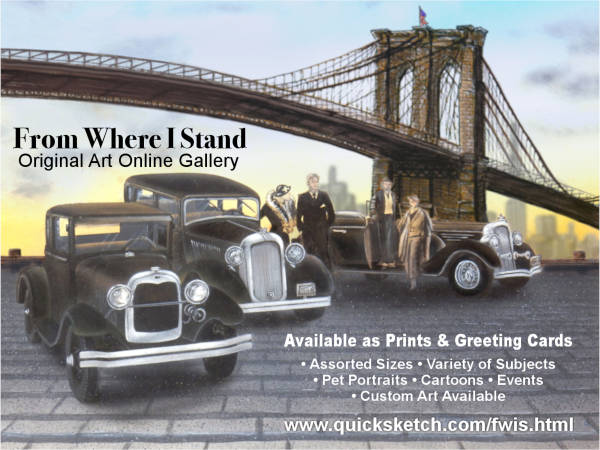 I also have an Online Gallery. Click Here!
---
✓ Caricature Cartoons ✓ Quicksketch Caricatures From Photos
✓ Cartoon Portraits ✓ Custom Cartoon Portraits ✓ Caricature Portrait