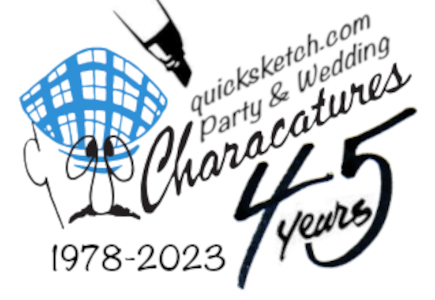 Fast Fun Caricature Artist
Long Island Company Picnics
and Graduation Parties

Great entertainment for large or small picnics & summer parties.:
---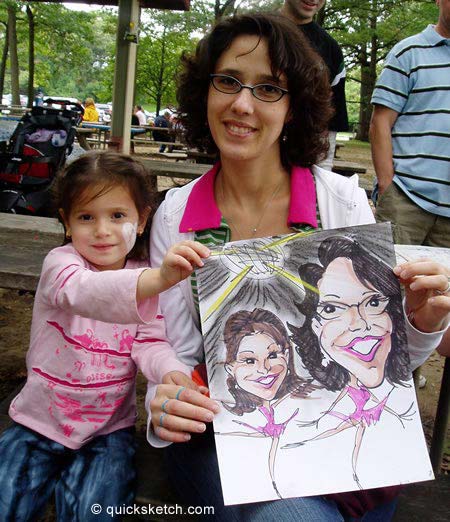 Depending on how many people are at the picnic
or bbq I'll either do the caricatures in color or b&w.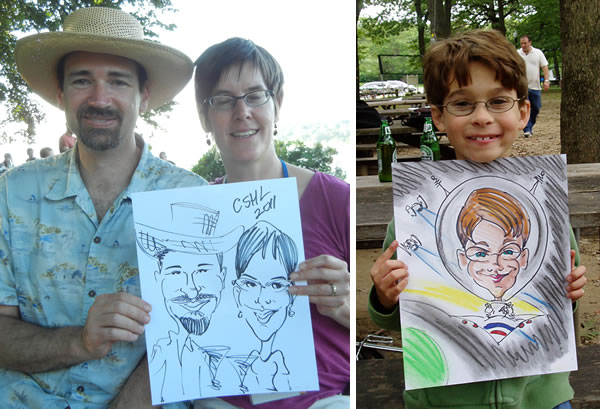 Both of these (above) are pre-drawn backgrounds that I take with me.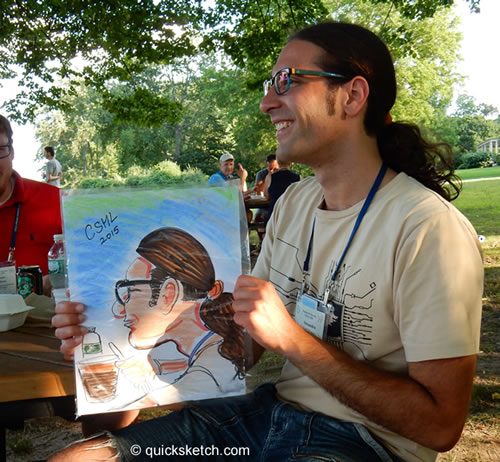 This guy was sitting next to the seat where I was drawing people. He was busy eating and talking to other people at the table, I just finished someone and before anyone else sat down, I drew him, he had no idea and was pretty surprised (a candid caricature).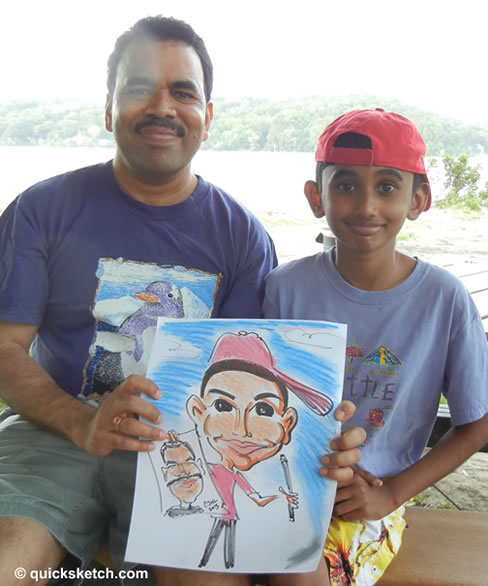 This kid wanted to be sketching his dad.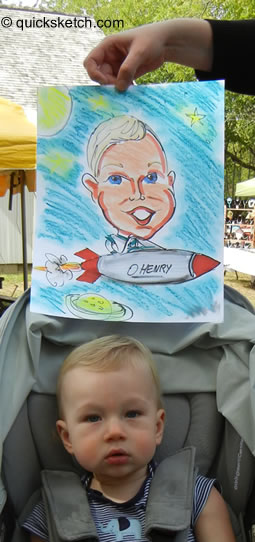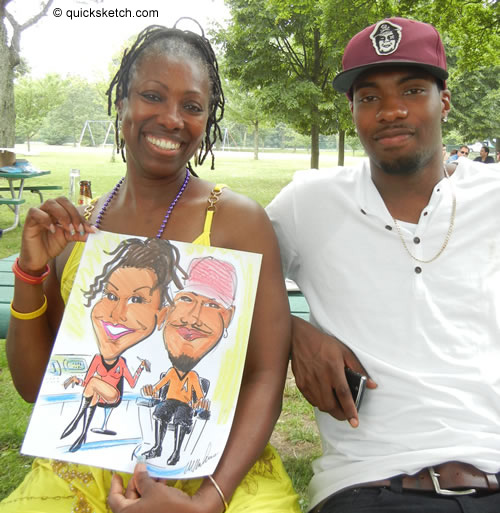 The ove is another pre-drawn background I take with me.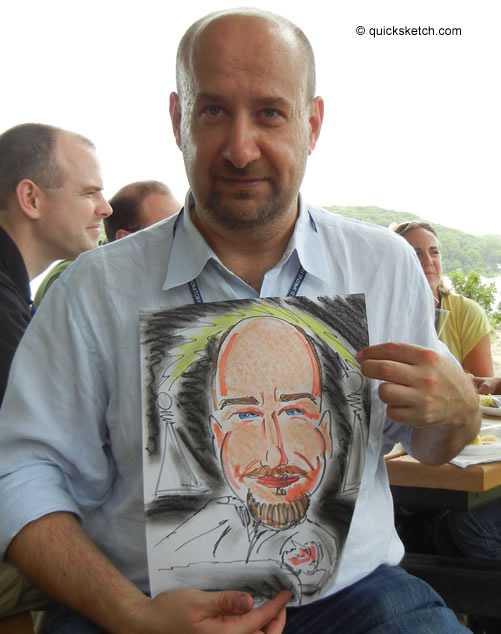 A mad scientist.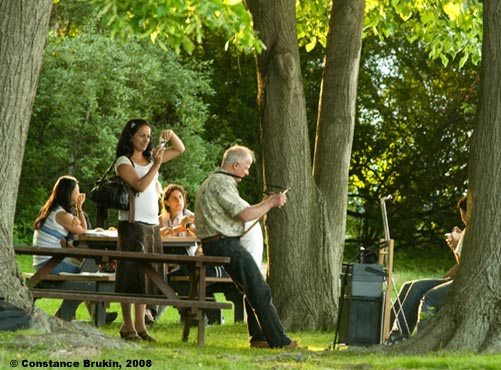 Me doing walkaround caricatures at a company picnic. I usually sit and people come to me, especially if I'm drawing them in color.

---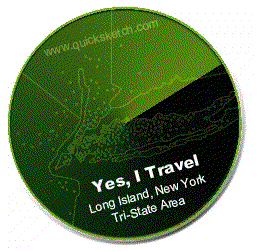 • Licensed & Insured •
(Entertainment Insurance that some caterers ask for and an Artistic License of course :o)
---
Marty Macaluso - Party Caricature Artist
Premiere Party Entertainment from NYC to Montauk.
See more samples and learn more about my work at
"Caricature Talk" a Cartoon/Caricature Blog
•
To My Caricature Home Page: www.quicksketch.com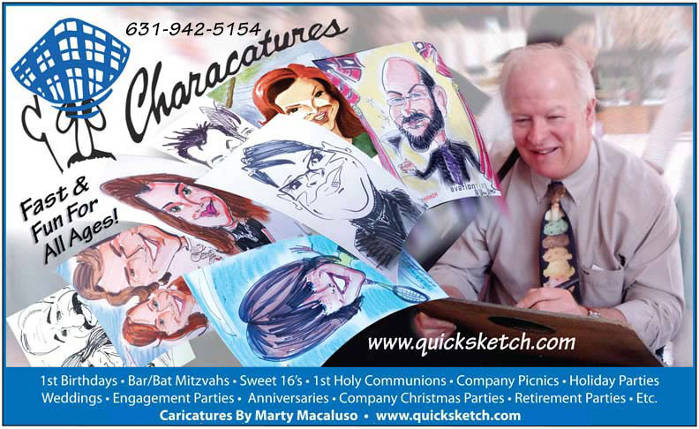 Feel free to download and print out my caricature artist promo above.
(My caricatures are hand drawn, so you get the original art, as opposed to a computer printout)