Custom Editorial Cartoons

Interested in hiring a political cartoon artist, call me.

or e-mail me
Marty Macaluso (631) 942-5154


These and other designs are available on T-shirts, Postcards, Clocks, etc. By clicking here.
Some of these are commissioned pieces, appearing here courtesy of their respective owners.
Interested in having something custom made along these lines, for ad campaigns, newsletters, to hang in your office, etc.
Call 631-942-5154 or e-mail me

A DVD cover I designed and illustrated a few years ago.

Nolan Ryan pitching a fireball.

Catching a Nolan Ryan fireball.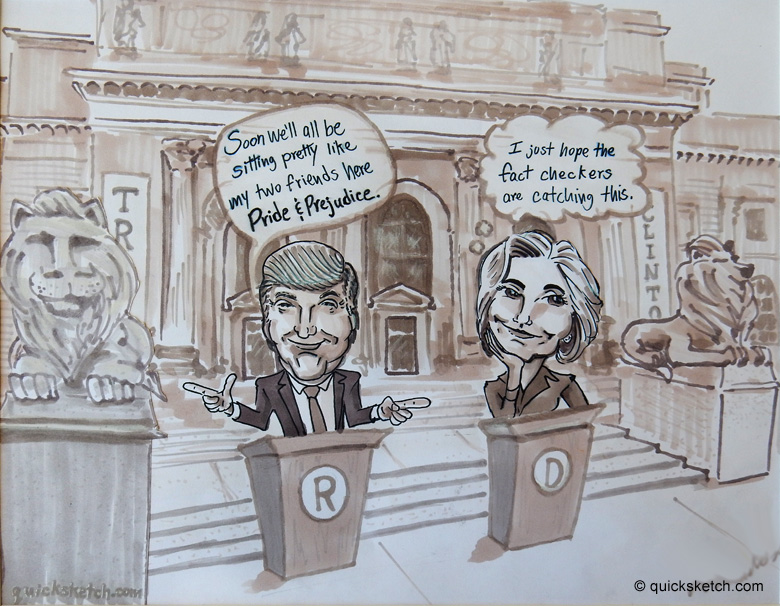 Political Cartoonist, finding fun with Democrat and Republican party cartoons.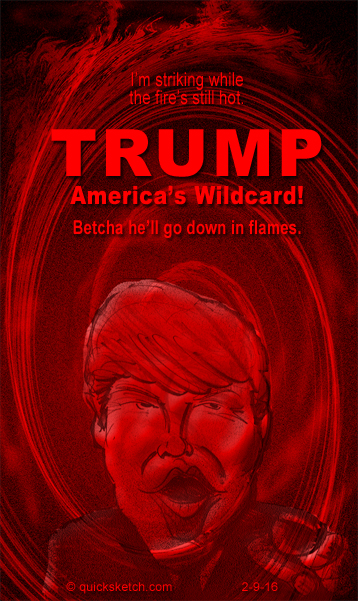 They got this one wrong... so far.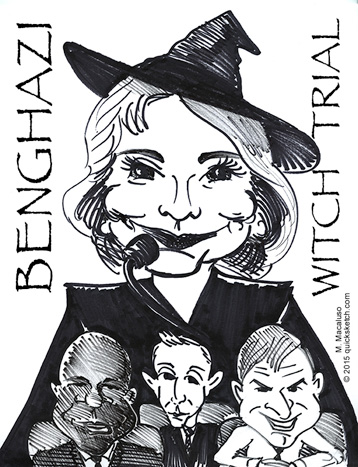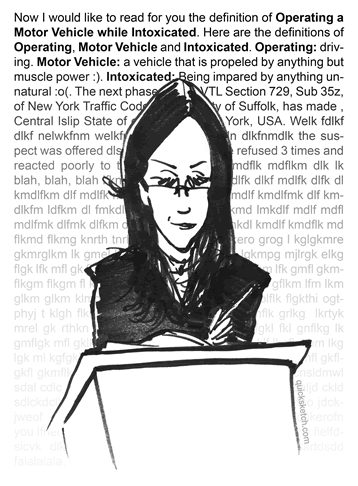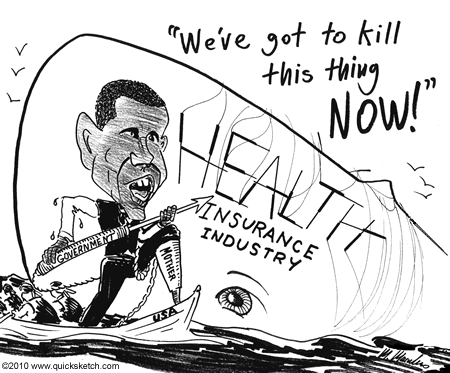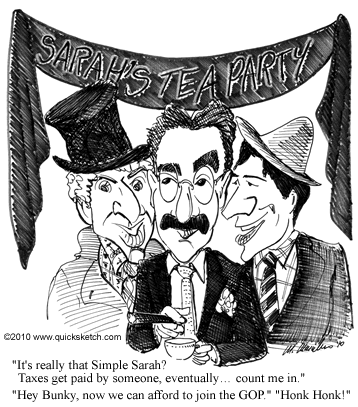 Sarah Palin Tea Party Cartoon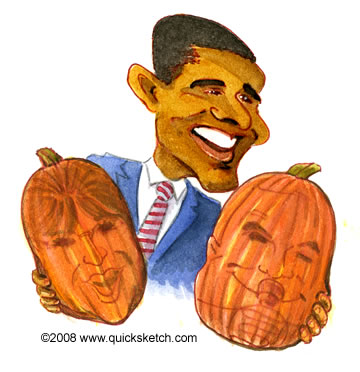 Happy Halloween Barack Obama, John McCain & Sarah Palin
Editorial Cartoonists NY +pictures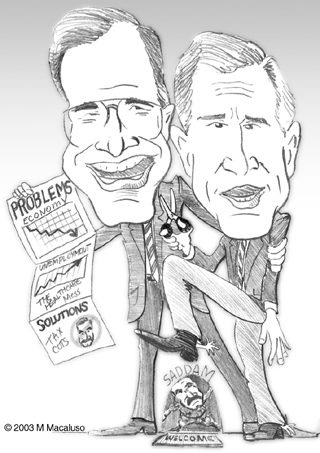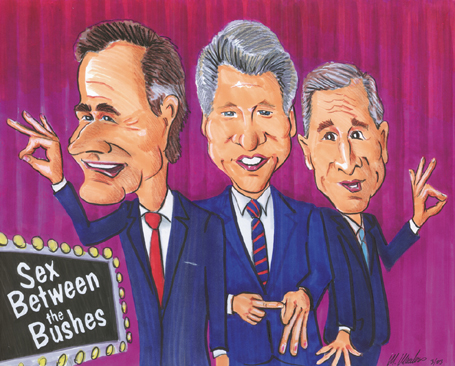 ---
I did a short little Flash animation right after the 2000 election, it's
not that great but it has my prediction for the 2004 presidential election.
click here to see it.
---


(I got this idea while listening to George W. Bush during his third debate with John Kerry. There could
be something to that idea of the wrong war, wrong time, wrong place and possibly hidden agendas.)
Cartooning, Editorial Cartoons, Caricature Artist & Quick Sketch Party Cartoons, NY area.
Call or e-mail me
Marty Macaluso (631) 942-5154
---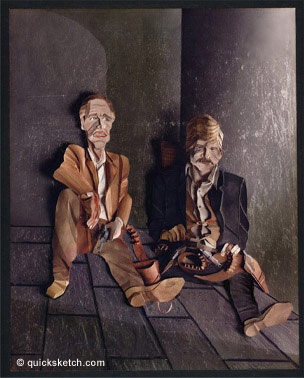 Here's a Papersculpture I did years ago from a scene towards
the end of the movie Butch Cassidy and the Sundance Kid.
---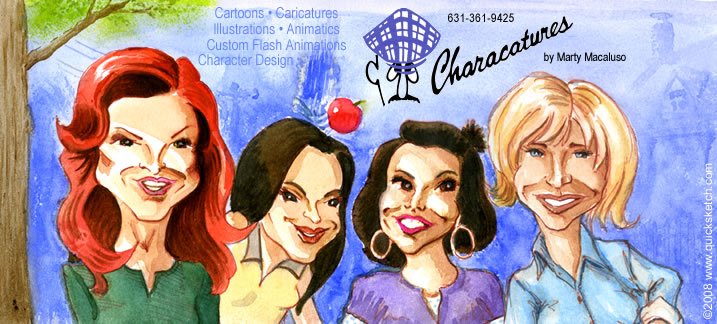 It's fun doing the Desperate Housewives, I wanted to include Edie and Katherine, but ran out of room on the page:)
(This was from the beginning of the season when Gabby was fat.)
---


---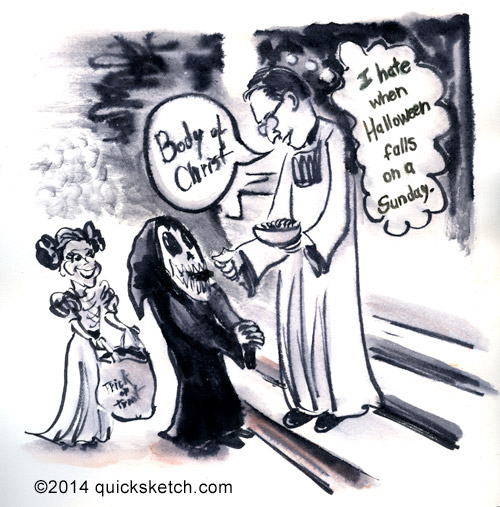 Above is a cartoon I did for this years Burndt Toast Gang Halloween Party.
---

---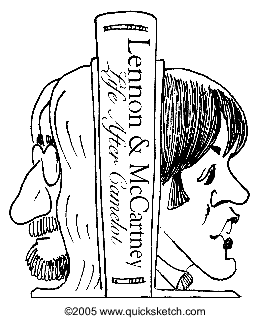 The Beatles are a group you can have some fun with. Below is a quicky I did for the
Burndt Toast Gang Halloween Party Grab-Bag.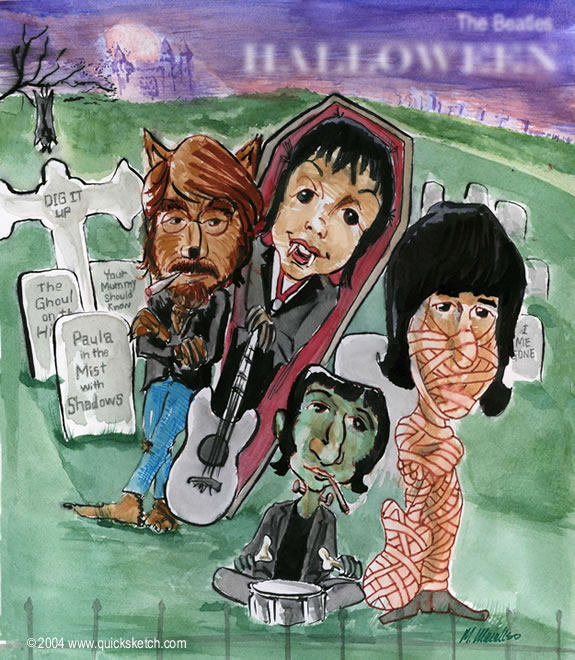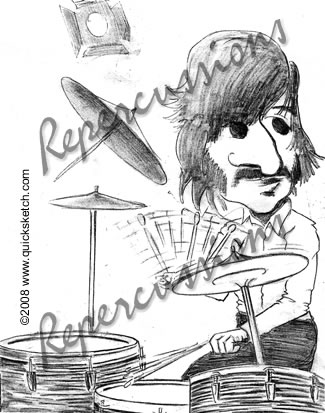 Above is a pencil sketch of Ringo drumming which appeared
in my brother's instructional drum technique book which was
illustrated by both my dad and me, it's called Repercussions.
---
---
I also do Caricatures at Parties, a Party Cartoonist or Party Artist,
click here for more Information about my Color and Black & White Party Cartoons.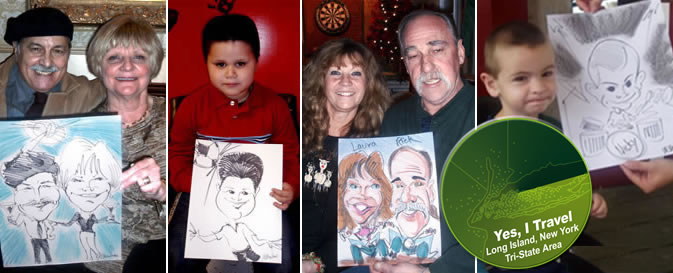 Caricature party sketch artists are great entertainment at Graduation Parties, Bar Mitzvahs & Bat Mitzvahs.
I'm Located on Long Island, NY and travel within the NY NJ CT Metro Tri-State area.


Caricature Sketchs or Party Cartoons are fast n fun, great for your upcoming Holiday Parties!
(Black and white, color or a mix)
Call today for more info 631-942-5154
---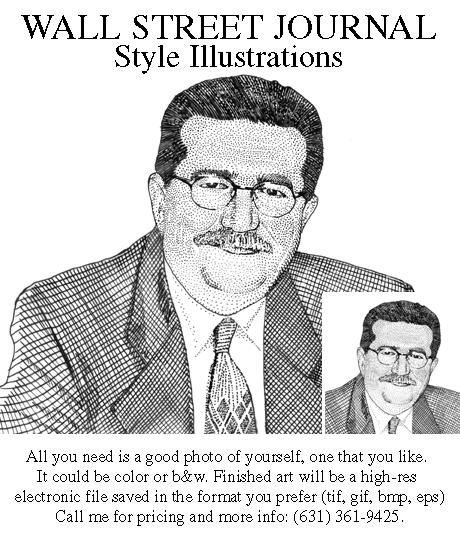 These are different, I only do a few of these a year. They are hand drawn,
on the computer (not to be confused with a quick computer generated illustration).
Basically they are a logo, they look best when they are small (try xeroxing up
one from the Wall Street Journal and you'll see what I mean). They are time
consuming and kind of on the expensive side, but very eye-catching. These
Wall Street Journal style head shots seem to appeal to lawyers, doctors and
relators. They are a unique gift for any executive, even before they retire.
---
QuickLinks To Other Things I Do:
See more samples and learn more about my work at
"Caricature Talk" a Cartoon/Caricature Blog
To My Caricature Home Page: www.quicksketch.com