or e-mail: martyart@optonline.net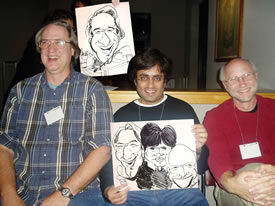 Hiring a caricature artist to draw attention to your booth is a very affordable reasonably priced entertainment. Caricatures are great for corporate events and as a team building activity.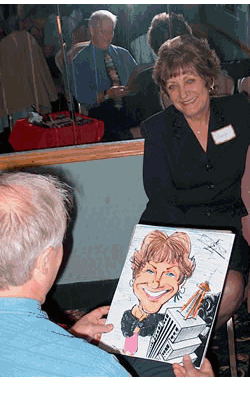 Custom pre-printed backgrounds can be as simple as having your logo or a more elaborate scene that humorously describes what your company does. Having a caricaturist at your booth doesn't take up much space, basically about two chairs. It's also good to have some room for people to watch over my shoulder. They go quick and are great ice breakers, giving your people plenty of time to make new leads.

Walkaround Caricatures at Picnics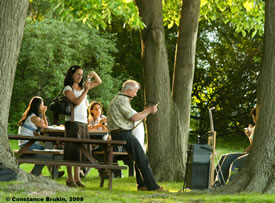 Caricatures are also great for seminars,
corporate meetings, company picnics,
small or large dinner meetings, staff,
employee or customer appreciation
giveaways. Grand openings and
anniversaries, you get the picture.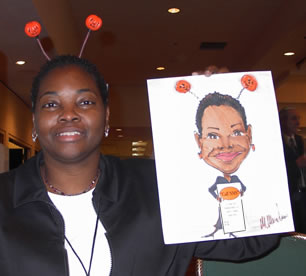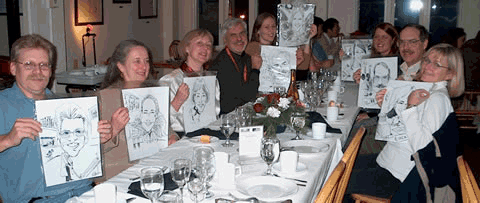 To My Caricature Home Page: www.quicksketch.com
See more samples and learn more about my work at Caricature Talk!