Hire a Caricature Artist for a Surprise Party in Long Island, New York City, New Jersey, Connecticut, Westchester

Caricatures, Surprise Birthday Party Entertainment Ideas.
Call For Pricing & Availability!
(631) 942-5154
or e-mail: martyart@optonline.net
"Hi Marty - Yes we'd love to have you at my friends 60th Birthday Surprise Party! They've invited about 45 people..."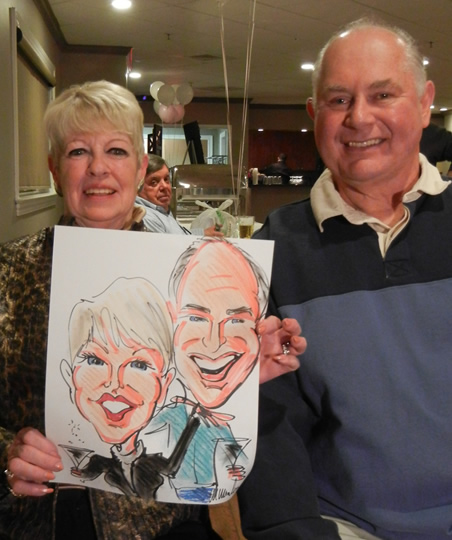 Below is what someone I sketched during the above 60th Surprise Birthday Party posted on her FB page.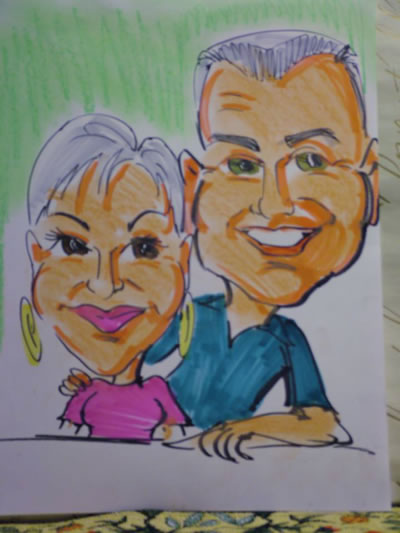 Patricia G. -
Attended a party the other night and met a pleasant man named Marty Macaluso, a very talented graphic artist who also moonlights as a Characature Artist. Everyone that I spoke to loved the results of their pic and they didn't have to sit forever to get it done. Above, the pic of Rich & I... His business card shows "Characatures" by Marty Macaluso. I got permission to post this info along with his website which he invites all to visit: www.quicksketch.com
Here are some of her friends responses...
- Very neat!
- Love this! artist did a great job!

- Nice

- HEY! I know that beautiful couple!!

- You both look amazing! Lol how adorable and what a fantastic job he did! Thanks for posting !!!
- I love the way he especially got your earrings and dads high top hair! Lol great detail!!!
•
And again from the person that hired me for her friends party:
"Hi Marty thanks again for coming to the party- everyone thought their sketches were great and the idea was a hit, a great topic of conversation and I'm sure a calling card for you!"
•
Fast and Fun Party Caricatures For All Ages.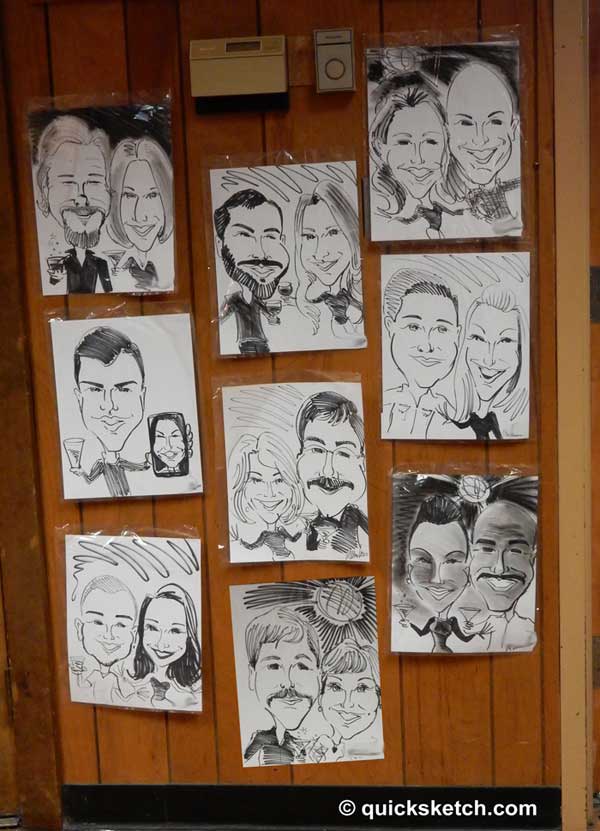 While I was drawing caricatures during a Surprise 40th birthday party they were taping them to the walls of the firehouse party room. It was a large party so I was doing them quickly in b&w.
The below caricature sketches are from different types of surprise parties.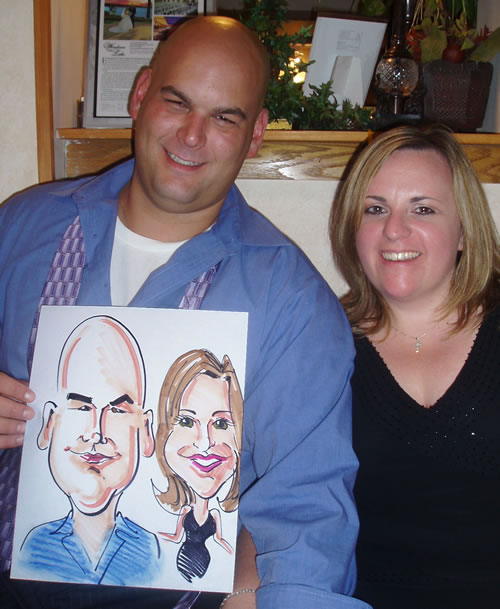 Sometimes a party guest will hire me as their party gift and surprise everyone, even the host of the party!
(Hey, it's better than surprising them with a puppy as a gift.)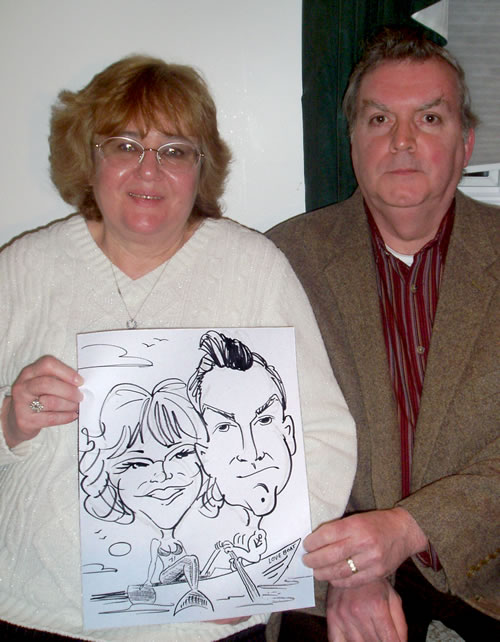 The above is one of the pre-drawn backgrounds I take with me.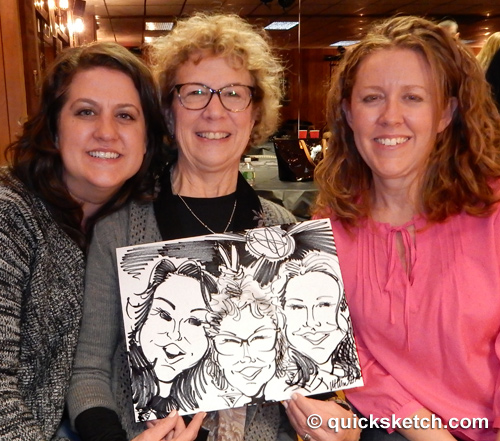 Group caricature of a mom with her daughters.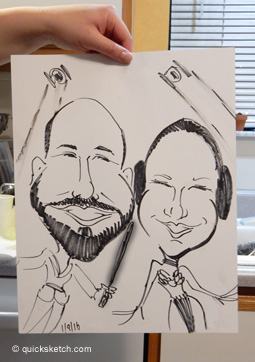 I took this photo as I was leaving a small surprise party in someone's house.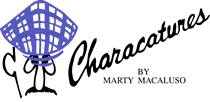 Call For Pricing & Availability!
(631) 942-5154
or e-mail: martyart@optonline.net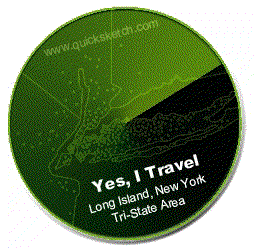 Marty Macaluso
Long Island, NYC Surprise Party Caricatures (NJ & CT)
Unique Surpries Party Entertainment from NYC to Montauk.

See more samples and learn more about my work at
"Caricature Talk" a Cartoon/Caricature Blog
To My Caricature Home Page: www.quicksketch.com
live unique party entertainment nassau suffolk brooklyn queens bronx westchester manhattan NY NJ CT +caricatures