Personalized Trophies!
Pic-A-Sport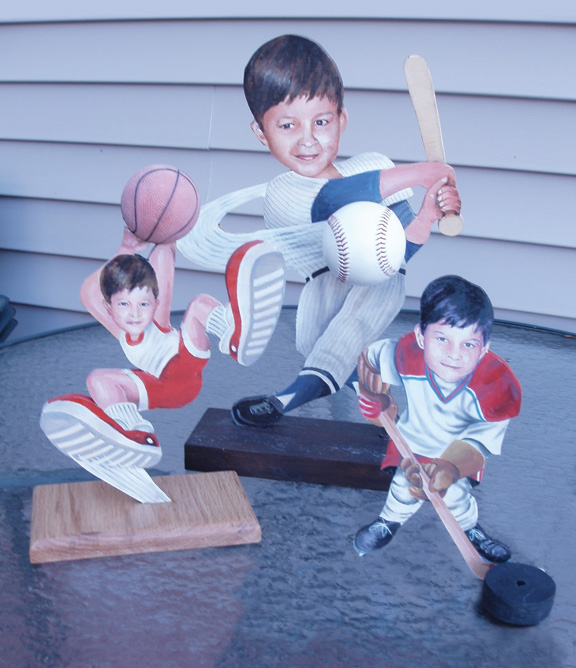 Call Marty at 631-656-8399
for more info about these.
or e-mail me at mmmacaluso@me.com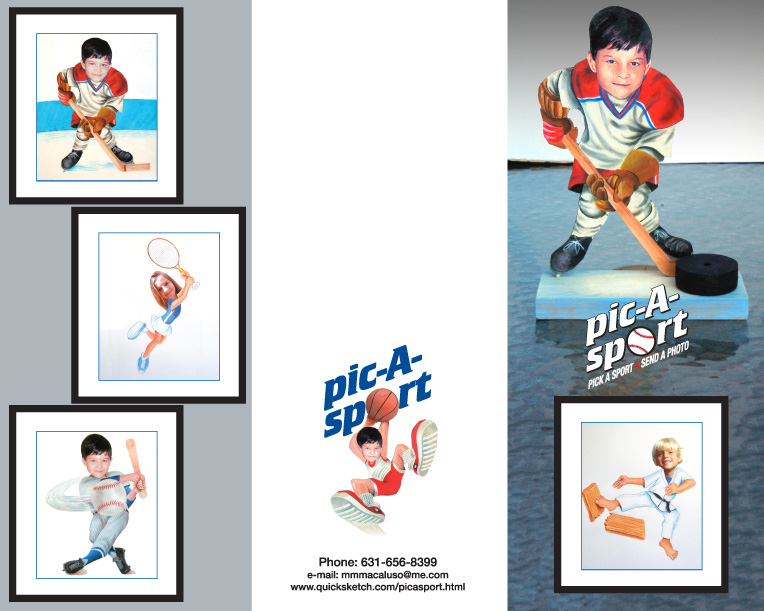 Call Marty at 631-656-8399
for more info about these.
or e-mail me at mmmacaluso@me.com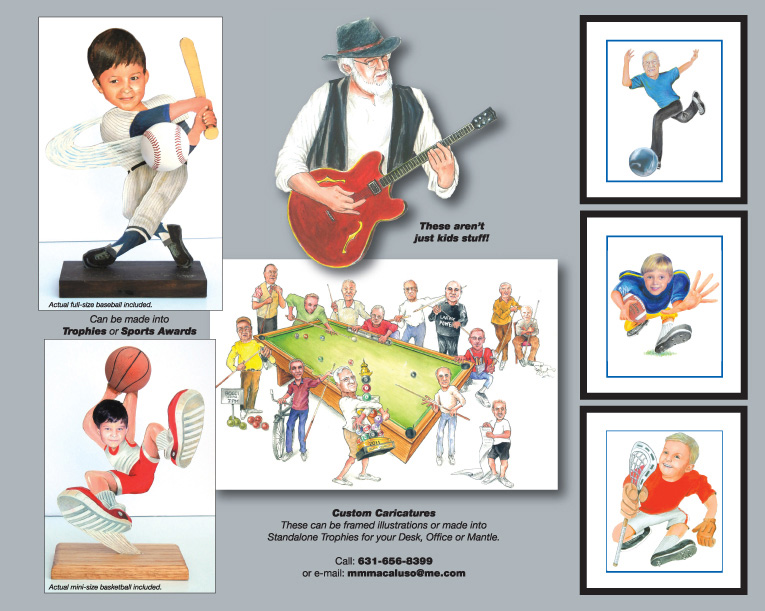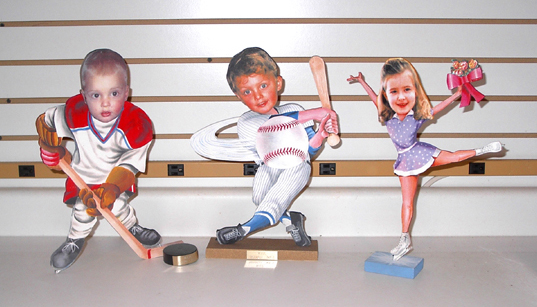 (My dad does these from photos, I do caricatures live at parties.)
---
Here's more links to things my dad does..
Call Marty Sr. at 631-656-8399
for more info about these.
or e-mail him at mmmacaluso@me.com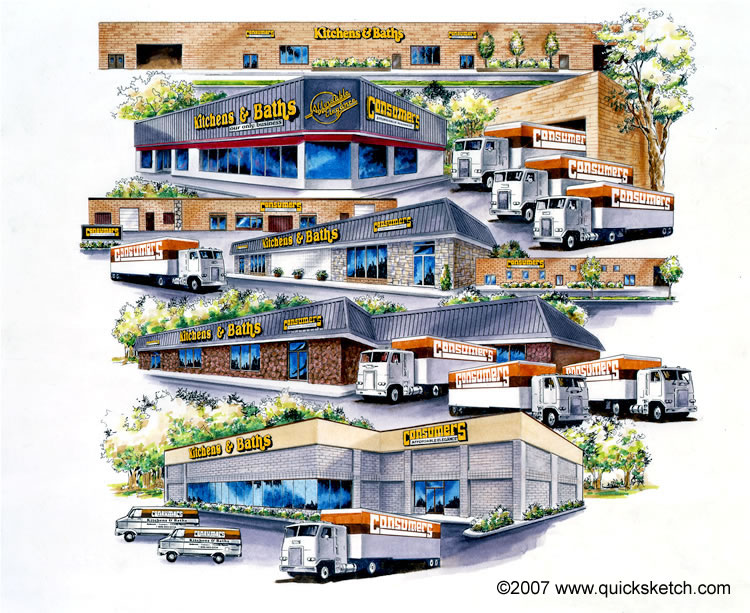 ---
To My Party Caricatures Home Page:
To My Caricature Home Page: www.quicksketch.com
See more samples and learn more about my work at Caricature Talk, my Blog.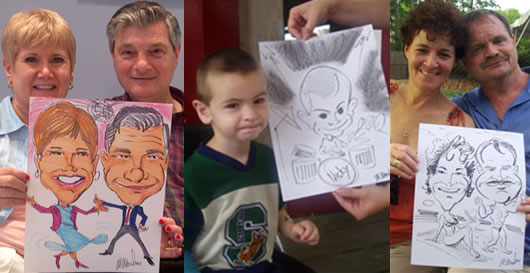 Above are some of my color and black & white party caricature pictures.