Fun Caricature Artists for Communion & Graduation Party Entertainment Quicksketch Characature Artist
Fast & Fun Caricature Artist for Parties, Weddings and Events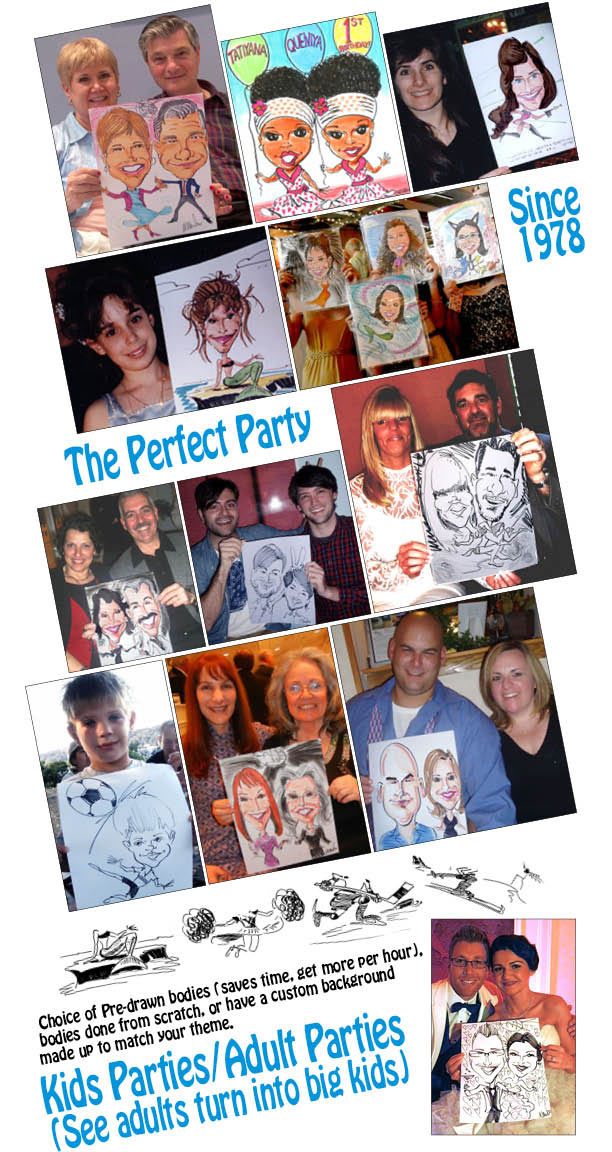 (631) 942-5154

If you get my voicemail, please leave a message with some info about the date, time and place, of your party and I'll get back to you asap, thanks.
E-Mail: Marty Macaluso
Reasonably Priced Party Entertainment!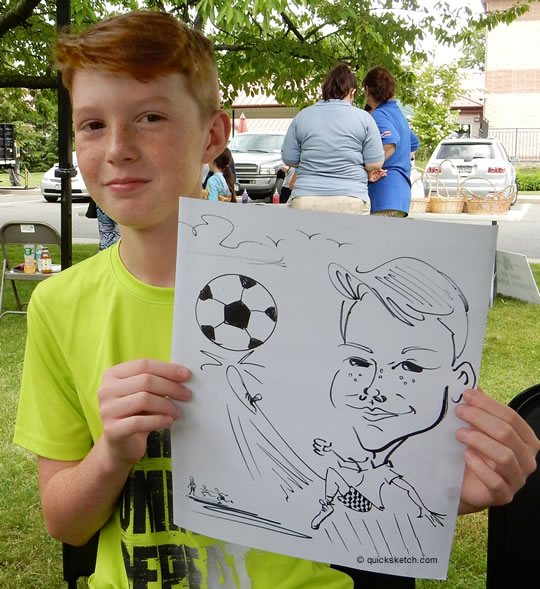 Caricatures for an Employee/Volunteer Appreciation Day.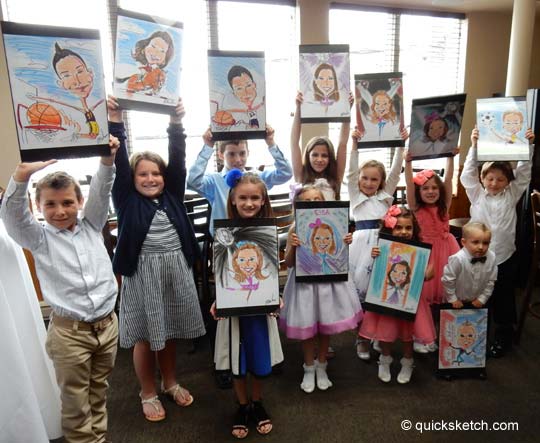 Caricatures for fun Communion party entertainment, the communion girls mom bought and framed these caricatures as I drew them for the kids. Communion parties are very popular for caricaturists during April and May, so book now. e-mail: martyart@optonline.net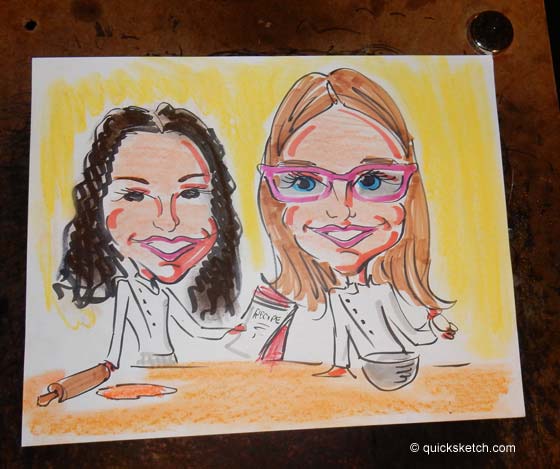 Caricatures on my drawing board during a busy Bat Mitzvah, these girls wanted to be bakers.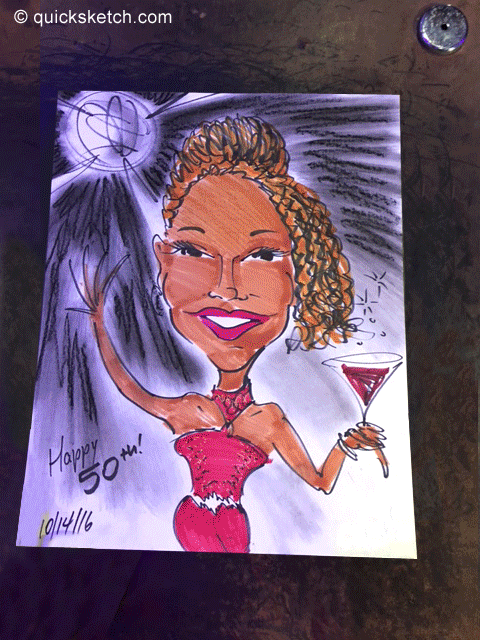 A series of caricatures from my drawing board during a 50th Birthday Party. The birthday girl was done in color.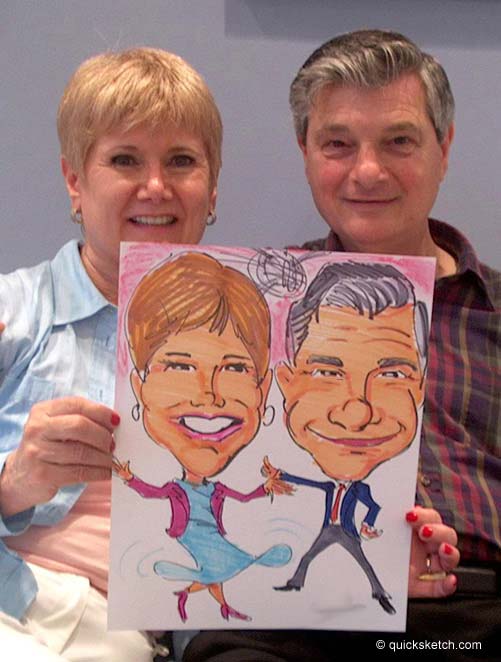 Just about all parties - after the kids get drawn, the adults come over to get a caricature also.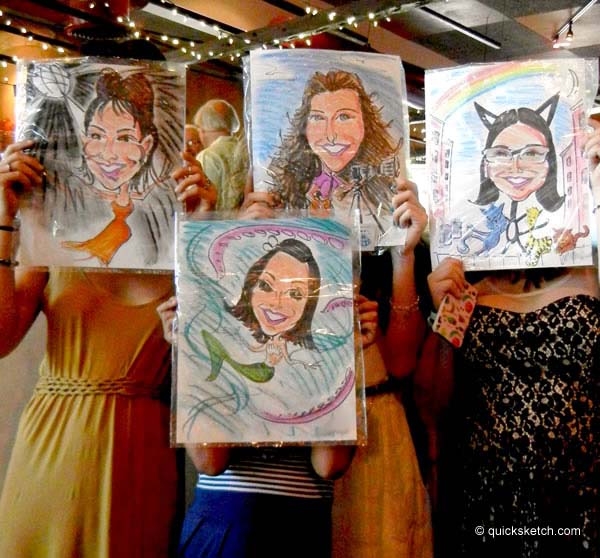 Caricature drawings during a Sweet 16 Party.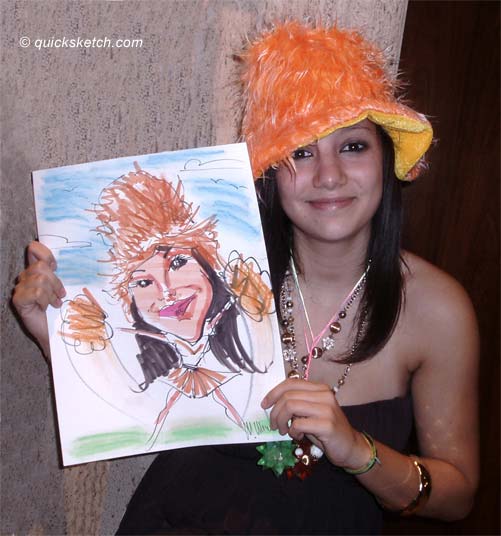 Caricature drawn during a Bat Mitzvah.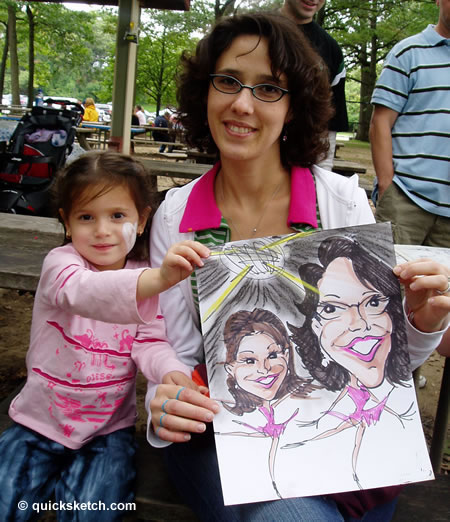 Caricatures drawn during a Company Picnic.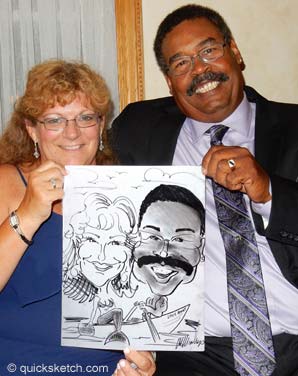 Black and white caricatures drawn during a wedding, using a pre-drawn background.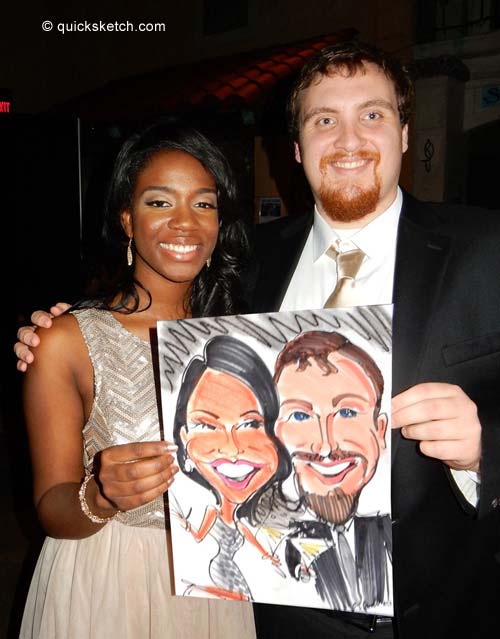 Another wedding caricature, usually weddings have lots of guests so I only do them in b&w, but this one had multiple artists, so we did color caricature pictures.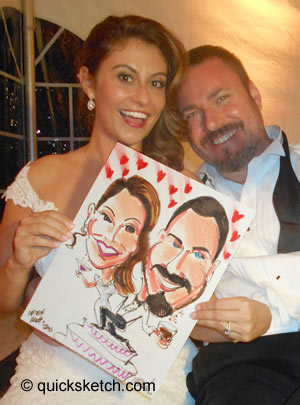 My complimentary style of caricatures lends itself well to weddings.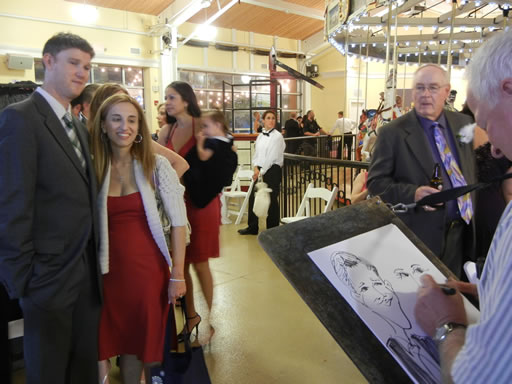 Occasinally I'll do caricatures while walking around, usually during cocktail hours.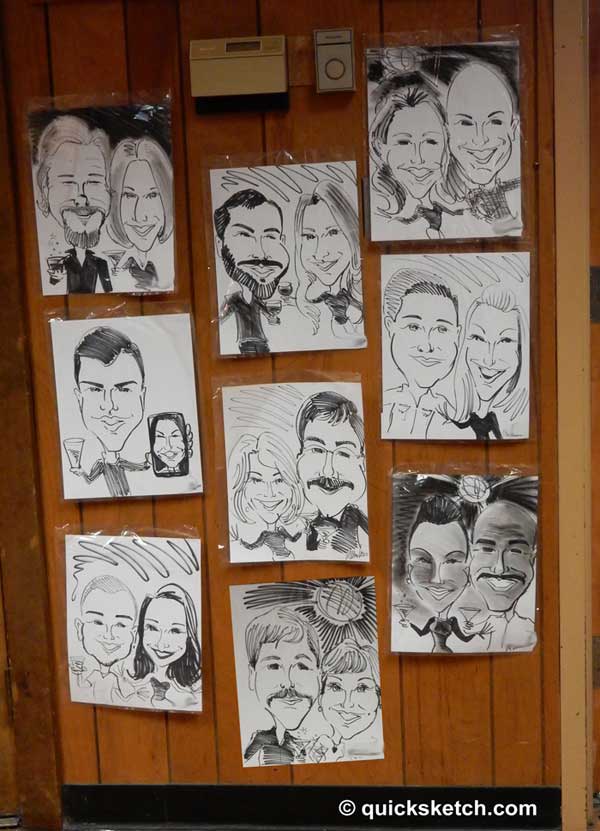 Caricatures are great at 30th, 40th & 50th Surprise Parties too, they are 11" x 14", I give them out with clear plastic bags, sometimes people will tape them to walls as I do them.
---
Caricature Artist for a Wedding?




(Yes, Caricatures go over great at Weddings, Rehearsal Dinners and Bridal Showers!)
---
---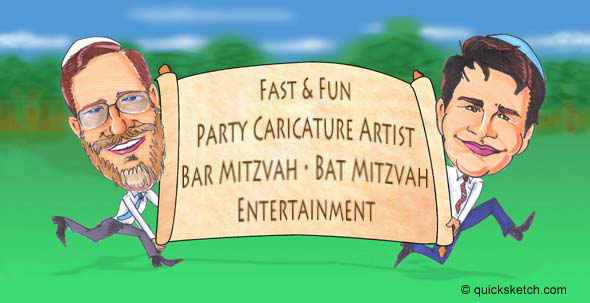 Click here for my Bar/Bat Mitzvah Caricatures page.
---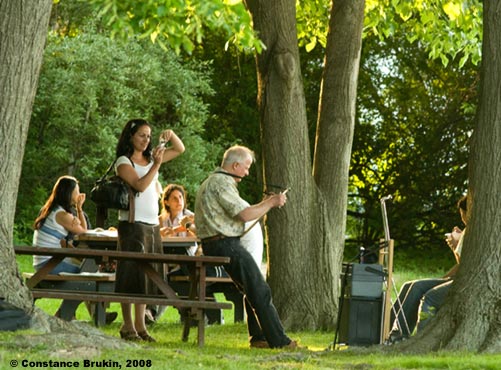 Having caricature artists draw at Company Picnics is always entertaining. (Click my Company Picnic page.)
---
For more info, insightful stories, photos and testimonials of a quick sketch party artist:


(My blog, an updated extension of this website with more photos and humorous short stories)
---
Caricature Artist Promo To Download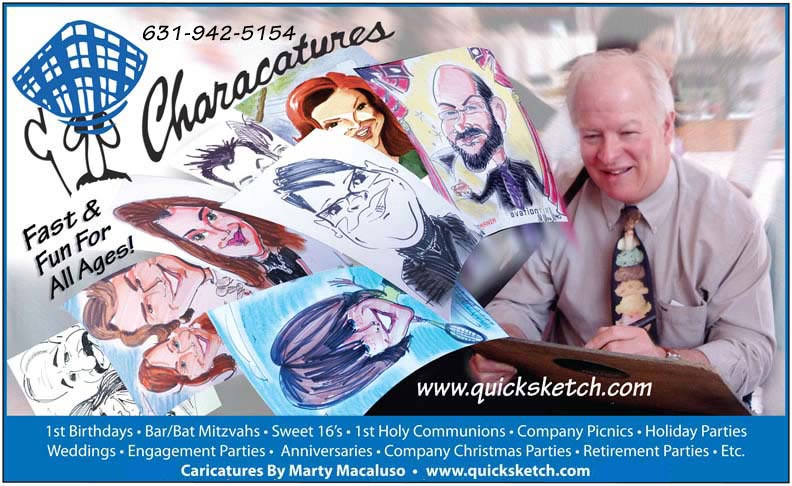 Quicksketch characatures in color or b&w, I take a large selection of pre-drawn bodies/backgrounds for people to choose from or draw them on the spot, finished pictures are 11" x 14" and given out with clear plastic bags for their protection.
Call For Pricing & Availability!
(631) 942-5154
or e-mail: martyart@optonline.net
---
---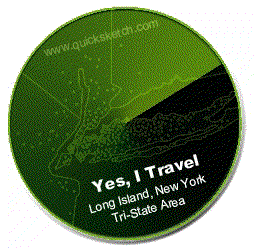 Licensed & Insured
(Entertainment Insurance that some caterers ask for and an Artistic License to caricature :o)
---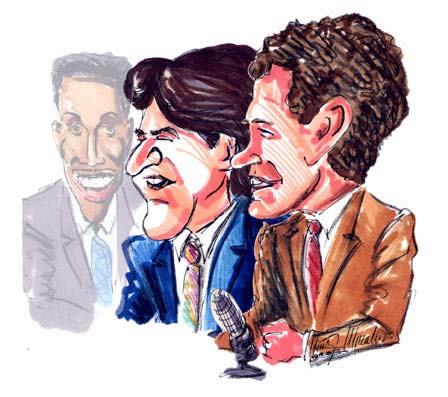 This was a quicksketch caricature done years ago, from off the tv - when they were young, remember these guys?
Caricatures for parties in Nassau, Suffolk, Queens, Brooklyn, Staten Island, Bronx, Westchester, NJ, CT.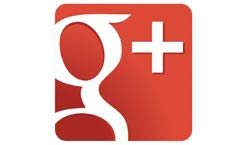 If you have a Google account you can write a review on my Google+ page.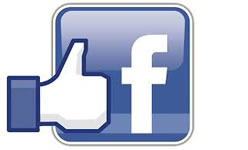 Like or Post to my Facebook fans page.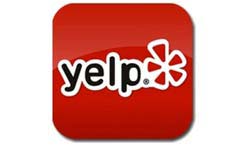 I'm also on Yelp, check out my reviews or write one!
Party Caricature Artist for Private Party and Corporate Event Entertainment Ideas
Book Now For Fun Communion & Graduation Party Entertainment.
CARICATURES FOR PARTIES IN NEW JERSEY - NEW YORK - LONG ISLAND - BRONX - STATEN ISLAND
Call For Pricing & Availability!
(631) 942-5154
or e-mail: martyart@optonline.net

---
Reciprical Links
UFOnies
A Humorous UFO Alien Blog with Sci-Fi / Fantasy Artwork & Stories that feature my artwork.